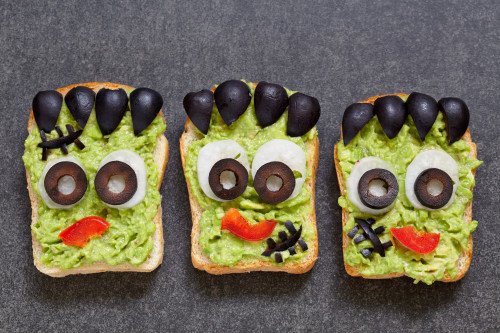 Halloween is a spooky time of the year full of lively costumes, ghost stories, and sugary goodies. Sweet snacks may be part of this ghoulish holiday, but they don't have to take a toll on your child's oral health. Follow these simple guidelines to ensure Halloween puts a healthy, bright smile on your child's face.
Enjoy Halloween Treats Wisely
Moderation is key when it comes to sugar-filled treats. It isn't a secret that candy and desserts are a big part of the excitement around this sweet holiday. It is okay to let your child indulge in their favorite candies, just make sure to put a limit on it!
Eating sugary goodies soon after a meal will help protect the teeth. After meals, saliva production increases, which helps counter the acids produced by mouth bacteria and washes away small food particles. Encouraging your child to drink a big glass of water after eating also helps wash off harmful bacteria.
Halloween Sweets to Avoid:
Sticky Candy
Gummy Candy
Hard Candy
Sour Candy
Not all treats are created equal when it comes to oral health! Sticky and gummy candies stay on the teeth for longer periods and are harder to wash away naturally with saliva. Sour candies have a similar pH level to battery acid, weakening the enamel and making the teeth more susceptible to cavities.
Hard candies can be harmful to oral health for a variety of reasons. Not only do they cause the sugar to stay on the teeth for longer than other sweets, but children may also try to bite down on hard candies. Just one wrong bite can lead to a broken or chipped tooth. Going through your child's trick-or-treating candy and pulling out hard candies could save you from an unwanted emergency dental appointment the morning after Halloween.
Tooth-Friendly Halloween
Chocolate bars are the best goodie to stick to when it comes to your smile. Chocolate washes off the teeth faster than sticky, chewy, or gummy candies. Dark chocolate is an even healthier choice because it contains less sugar than milk chocolate.
Not all Halloween treats have to be unhealthy at all. A little creativity can make everyday foods more entertaining to eat. Use a cookie cutter to make your child's sandwich fun Halloween shapes or create fun characters out of fruits or veggies for an exciting, tooth-healthy treat. Your child may even prefer the fun, homemade treats over their candy from trick or treating!
Try passing out non-edible prizes this Halloween. Stickers, bubbles, small toys, and glow sticks are all fun tidbits that some kids will enjoy more than candy! Better yet, you won't have a bunch of excess candy in addition to your child's trick or treating loot in your house for weeks after the spooky night.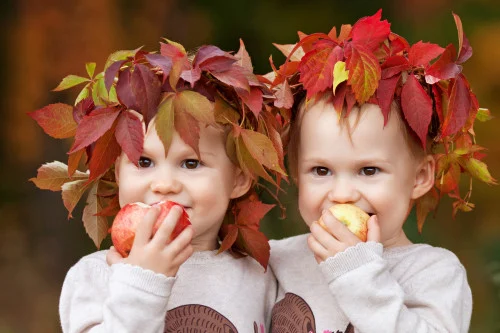 Halloween Fairy
You may not have heard of the Halloween Fairy before, but she can help encourage your child to eat less of the sweets they earned trick-or-treating. The Halloween Fairy will collect your child's candy that they set aside and give your child a gift instead. The more candy your child leaves for her, the better their prize is. Donate the candy to troops overseas or other organizations that take unopened candy!
Halloween is an exciting holiday for children that creates many fond memories, getting a filling after the holiday doesn't have to be one of them! Encourage healthy habits this Halloween to ensure the day is full of healthy smiles.