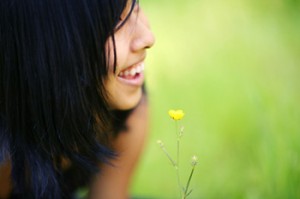 The Norterra Dentist understands that not all dental visits have been positive ones for our patients, whether the experience happened in childhood or adulthood. Some patients have dental anxiety as a result of these experiences. It is our mission to encourage positive habits and provide a warm, comfortable space to deter stress and anxieties.
Why We Offer Sedation Dentistry
Over 50% of Americans avoid seeing the dentist due to the anxiety it brings which can lead to long-term consequences. The Norterra Dentist genuinely understands those concerns. We offer oral conscious sedation and laughing gas to help mitigate some common causes of dental phobias, or anxieties, which are:
Past negative experiences.
Family history.
Feeling a loss of control.
Your emotions matter to us. We want you to be able to receive the care you need comfortably and with minimal stress. Dental sedation is a safe, easy method with few side effects. This will lessen your fears of the dentist, so you can make that appointment while knowing you are in good hands.
Benefits of Sedation Dentistry
Do you find yourself so nervous about dental work that you've been avoiding the dentist? It's quite a common fear and there are relaxing treatment options available so that you get the care you need without all the stress.
Sedation methods will give you a relaxing, comforting feeling with minimal side effects. Many patients find that the positives far outweigh the short side effects such as drowsiness. Because you are having a positive experience at the dentist, you will be able to work through your fears and anxieties over time.
Sedation May Be Right for You If:
You gag easily.
You suffer from anxiety.
You worry about procedures.
You need multiple procedures.
We want to reassure our patients that a trip to the dentist doesn't have to be scary, or negative. Your fears and concerns are real to us, and we want to recommend the right treatment options that will specifically cater to your individual needs. It's our goal for you to leave our practice with confidence and on a positive note.
Dental Sedation Options at The Norterra Dentist
The Norterra Dentist offers two types of dental sedation at our office:
Laughing Gas: A mild sedation treatment that will give you a sensation of relaxation and comfort. It's a popular choice for those who are nervous about their dental visits and wears off relatively quickly. This sedation treatment is applied through the use of a small mask that is fitted over the nose. The gas is a colorless, non-flammable material with a slightly sweet scent and taste. Laughing gas leaves the body quickly, between 3–5 minutes after the mask has been removed.
Oral Conscious Sedation: A more moderate sedation treatment that can help reduce the memory of your experience, allowing our dentist to complete a procedure faster and with fewer appointments. This sedation treatment comes as a pill that you will take about an hour before your procedure begins. It will help suppress gag reflexes, pain responses, anxiety, and more. However, the effects of oral sedation are longer lasting and you will need someone to bring you to your appointment and drive you home.
Eliminate Your Fear of the Dentist
One of the great things about sedation dentistry is that it isn't just for getting through the current procedure. You can use it to train your mind that The Norterra Dentist is a safe place. The more you come to our office and use sedation, the more comfortable you will feel with us. There's every chance someday you won't even need sedation dentistry to get through a dental appointment!
If You're Feeling Nervous About Your Appointment, Let Us Know!
Dental anxiety is a common fear for most Americans and we are incredibly sympathetic to this. Our number one priority is the comfort and security of our patients. Call us today, and we will create a dental sedation care plan that works for you!
You May Also Be Interested In
This page has been reviewed for medical accuracy by Dr. Roopinder Mann, owner of The Norterra Dentist and graduate of University of Illinois Chicago College of Dentistry