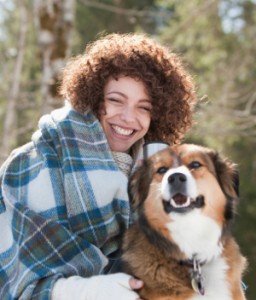 Looking to spruce up your smile with a radiant shine? The Norterra Dentist offers options for our patients to whiten teeth from at-home kits to professional in-office applications. Choose the method that is right for you!
What Causes Tooth Discoloration?
There are a variety of reasons why your tooth color may be dulling, though they typically fall into two categories.
Extrinsic Discoloration: Outside forces such as beverages and smoking. Common drinks that aid in tooth discoloration are wines (yes—even white wine!), tea, and coffee. These stains affect the exterior of the teeth known as the enamel and are relatively easy to treat.
Intrinsic Discoloration: This is a result of happening within the tooth itself. It is generally caused by things such as infections, aging, medication, childhood illnesses, or trauma. In this case, a professional will have to treat your teeth for true results.
Benefits of Teeth Whitening
Boost your smile with a quick and professional teeth whitening process that will leave you ready to tackle that big event!
Get a thorough whitening with professional-grade products that you can count on.
A boost in confidence will surely benefit your day-to-day life.
With quicker results, you don't have to wait weeks for that perfect smile.
Start feeling and looking younger with whiter, brighter teeth!
The Teeth Whitening Process
The advantages of a professional whitening system are well worth it. Either our at-home or in-office treatments are a fantastic way to whiten teeth. The Norterra Dentist offers a customized system for our patients:
Customized Trays: By using advanced technologies such as our iTero digital scanner, we make custom trays that fit your teeth like a glove. This allows the whitening gel to evenly spread across each tooth for a consistent application each time.
Gel Formulas: With high-grade gel formulas, you get professional strength with the security of a safe product that undergoes multiple quality control checkpoints. Be wary of temperature-sensitive gels that are stored in inconsistent environments.
Sensitivity Management: You may feel some tooth sensitivity while getting your teeth whitened elsewhere. We have specific strategies to avoid this so that you can be comfortable and confident in the treatment method that is right for you.
Long-Lasting Results! You save money in the long run by not having to buy multiple whitening strips at the grocery store. With one set of custom trays, you'll have a consistent system that works right for you the first time, and many times after!
In-Office vs. At-Home Whitening
Everyone has their comfort levels and we want to help you pick the right option for you!
At-Home Whitening Kits
Whitening kits are a popular choice because they provide the comfort and convenience of home without worrying about a trip to the dentist's office. We offer custom-made trays with professional-grade whitening gels so you get continuous results whether or not it's your first experience with whitening.
In-Office Whitening
With Zoom! whitening gel, you'll receive a brighter smile that can be done over a lunch break. By using a specialized light to activate the gel, you'll be able to walk out of our offices ready to tackle that important meeting or social event with confidence. Get a beautifully white smile in about one hour!
Professional Teeth Whitening vs. Over-the-Counter Products
Over-the-counter products are a fast, easy way to get whitening treatments. However, none of them can beat the effectiveness of professional teeth whitening that you can rely on.
The differences include:
Our dentist will clean your teeth professionally before applying the whitening treatment, allowing a stronger, fuller effect on your smile.
Over-the-counter whitening strips only treat your front teeth, leaving the rest of your mouth an entirely different shade.
Professional-grade products are tested and checked for quality and safety. Get the same results time and time again without worrying.
Call Us Today for a More Brilliant Smile Tomorrow!
Looking for a safe and effective way to whiten teeth? Contact us today and we will get you scheduled for an appointment as soon as possible.
You May Also Be Interested In
This page has been reviewed for medical accuracy by Dr. Roopinder Mann, owner of The Norterra Dentist and graduate of University of Illinois Chicago College of Dentistry