What Is "Restorative Dentistry?"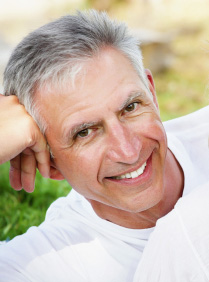 This branch of dentistry focuses on the repair or restoration of a cracked tooth or missing teeth so that you can restore the functionality of your mouth along with a beautiful smile. You should be able to enjoy all of your favorite foods without pain or discomfort. Restorative dentistry can give you that joy.
When Would I Need Restorative Dentistry?
The Norterra Dentist can fix a broad range of issues:
Missing teeth.
Dental decay.
A cracked tooth.
Tooth weakness.
A chipped or broken tooth.
Teeth that have been removed.
These issues can happen for various reasons including facial trauma, disease, and poor oral hygiene.
Benefits of Restorative Dentistry
Whether you need a chip repaired, or more serious procedures, we are here for you every step of the way! Our experienced professionals will craft a unique treatment plan so you can reach your goals and be proud of your accomplishments.
Don't be shy at social events:No more hiding your broken tooth behind your hand, or a napkin. You will be able to belly laugh with the confidence that will draw in an entire room.
Get back to your favorite meals: Eating difficulties can be so frustrating, especially when you crave a nice cold ice cream in the summer. Well, now you can enjoy those cold goodies!
Feel the relief: Restorative treatments can relieve pain from cracked teeth, empty sockets, and dental decay. It can also prevent these issues from causing pain.
Restorative Dentistry Procedures Offered at The Norterra Dentist
Dental Crowns
A broken tooth is not only painful, but it can lead to more serious issues. We can fix a broken or cracked tooth with dental crowns. Custom caps, or "crowns", for your teeth have the following benefits:
Natural-looking, they match the rest of your teeth.
Functional, allowing you to eat and speak better.
Protect against infections, often used after a root canal.
Teeth Implants
Do you have missing teeth? We can fix that! Dental implants are one of the most dependable tooth-replacement options.
Dental Implant Surgery
With the help of advanced imaging technology, our dentist will curate a personal treatment plan to restore the functionality and overall appearance of your mouth. The process involves the placement of tiny titanium rods that attach to the jaw in which a dental crown, bridge, or denture restores the chewing surface of the missing tooth.
Restoring a Dental Implant
Restoration of the tooth's chewing surface is the process of applying a cap to the titanium rod implants. A crown is used if a single tooth is missing, and a bridge is used if there are multiple removals or losses. They are meant to be treated just like any other tooth, which includes eating, brushing, and flossing!
Dental Implants Are Great Because:
They prevent your other teeth from shifting around.
They are long-lasting, with a natural look and feel.
They keep the jawbone healthy and protected.
You don't have to change your diet!
Traditional Dentures
Dentures are a well-established method of replacing any number of missing teeth you may have.
Dentures provide:
An affordable, reliable method for replacing missing teeth.
Removability, so you can keep them well maintained.
Options for how you want your unique smile to look.
Implant-Supported Dentures
Implant-supported dentures give our patients all of the benefits of traditional dentures without their limitations.
Implant-supported dentures can give you the best of both worlds:
They do not need any sort of adhesive to work.
They significantly improve the ability to speak and chew.
They're strong and function more like natural teeth.
The dentures are removable, allowing for easy cleaning.
Bridges
If you are missing numerous teeth in a row, a bridge will fill that gap.
Much like crowns, bridges:
Restore functionality of the mouth.
Prevent other teeth from shifting around.
Give your teeth a natural, long-lasting appearance.
Tooth-Colored Fillings
The Norterra Dentist does not use amalgam (mercury) fillings to treat dental decay in our office. Instead, we use composite fillings that:
Match your existing teeth.
Bond directly to the tooth.
Allow better tooth preservation.
We Would Love To Walk You Through All of Your Options, Give Us a Call!
The Norterra Dentist offers sedation options for our patients who may feel nervous about their procedure. Your peace of mind is important to us. Contact us today and we can create a course of action that works for you!