Cosmetic dentistry covers a variety of dental procedures that focus on improving the look of your smile while still maintaining great oral health. At The Norterra Dentist in North Phoenix, you can get the smile you've always wanted when you choose cosmetic dentistry with Dr. Mann.
After discussing your smile goals, Dr. Mann will create a treatment plan for you that will give you the best results to for a more confident smile.
Common Issues Where Cosmetic Dentistry Can Help
The various problems that we see can all be resolved with a special treatment plan made just for your specific needs. If you're experiencing the following issues, cosmetic dentistry can help:
Gaps in teeth.
Crooked teeth.
Misaligned bite.
Gum recession.
Yellow or stained teeth.
Missing or damaged teeth.
Irregularities in tooth shape or size.
Benefits of Cosmetic Dentistry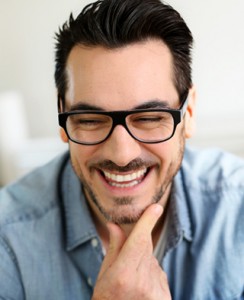 There's no need to be shy with your smile, and The Norterra Dentist can help design a treatment plan that will allow you to reach your goals. Whether it's been a while since you've gone to the dentist, or are a regular with us, we want to empower our patients with a radiant smile that will last a lifetime.
We can do this using some beautiful and advanced cosmetic dentistry services:
Dental Bonding.
White Fillings.
Dental Implants.
Veneers for Teeth.
Orthodontics.
Teeth Whitening.
And More!
Cosmetic Dental Procedures Offered at The Norterra Dentist
For a more confident, radiant smile take advantage of our spectacular cosmetic services.
Dental Veneers
Veneers are thin, custom-made shells made from porcelain designed to cover the surface of teeth to improve their overall appearance. Veneers for teeth can:
Maintain the same color as the rest of your teeth.
Improve the shape, size, or length of the tooth.
Even out gaps or irregularly shaped teeth.

Learn More About Dental Veneers
Teeth Whitening
For a smile that truly sparkles, we offer tooth whitening treatments that you can take home, or have professionally done by our dentist. Either option gives you the power to choose, all while knowing that they are professional-grade treatments. Discoloration can happen naturally as we age, but it doesn't have to stay that way!
By having a custom whitening tray made, you save money in the long run by not having to buy whitening strips again and again. These trays can last for years, and all you need to do is pick up some whitening gel from our office. You can whiten your teeth from the comfort of your own home with the security of knowing they are professional-grade products.

Learn More About Teeth Whitening
Clear Braces
With SureSmile® aligners, we can create a custom fit of your teeth to gradually align them over time without the use of metal brackets or wires, unlike traditional methods. They are also removable and incredibly discrete. By using the following advanced digital technology, we can cultivate a roadmap to make your dream smile become a reality!
iTero Digital Scanner: Our practice embraces technological advances and uses the iTero scanner to take a digital impression of your teeth.
SureSmile® Software: We can also follow along with your progress digitally in a precise, 3D space.
Computer Manufactured Aligners:Using the digital scans, a computer will design your aligners so that they will fit you perfectly and provide the right amount of tension.
Tooth-Colored Fillings
Also known as white fillings, they are made of materials that mimic the same, natural tooth properties such as translucency and strength. No more metal in your mouth! Inconspicuous, they color-match better than amalgam fillings which are darker and more noticeable to others.
We can replace your old metal fillings with white fillings at The Norterra Dentist!
Cosmetic Dental Bonding
By applying a color-matching composite resin to your teeth, we can repair teeth that are:
Chipped.
Cracked.
Broken.
Naturally small.
Dental bonding can also treat gum recession by protecting the exposed root of your tooth. This is one of the easiest and least expensive cosmetic dentistry procedures and can usually be done in just one visit.
Porcelain Crowns
Damaged teeth may seem impossible to restore, but there is usually still a strong foundation to build up from. A crown, or cap, can bring the affected area back to full function. The good thing about porcelain is how well it matches our natural teeth for a truly flawless finish that can last a lifetime with a proper hygiene routine.

Learn More About Dental Crowns
Gum Contouring
A healthy, pink gum line houses our teeth in a smooth, flowing wave around each tooth. Sometimes, the gums can be too low, or too high, causing teeth to either look too short or too long. This issue can create a wobbled, uneven look. Luckily, laser technology gives you the option of a quick, painless, and impressive difference.
Gum recession is a condition in which the gum tissue begins to recede away from the tooth and exposes the root. This gives the tooth an overall long appearance, but can also lead to serious dental problems such as:
Sensitivity.
Tooth decay.
Periodontal (gum) disease.
Luckily, at The Norterra Dentist. We will give you the appropriate recommendations to resolve this issue.
If You're Curious About Your Options, Contact Us Today!
The Norterra Dentist offers a wide range of cosmetic dentistry services to treat each of our patient's unique needs. Give us a call and we will welcome you to our office to discuss your treatment plan.